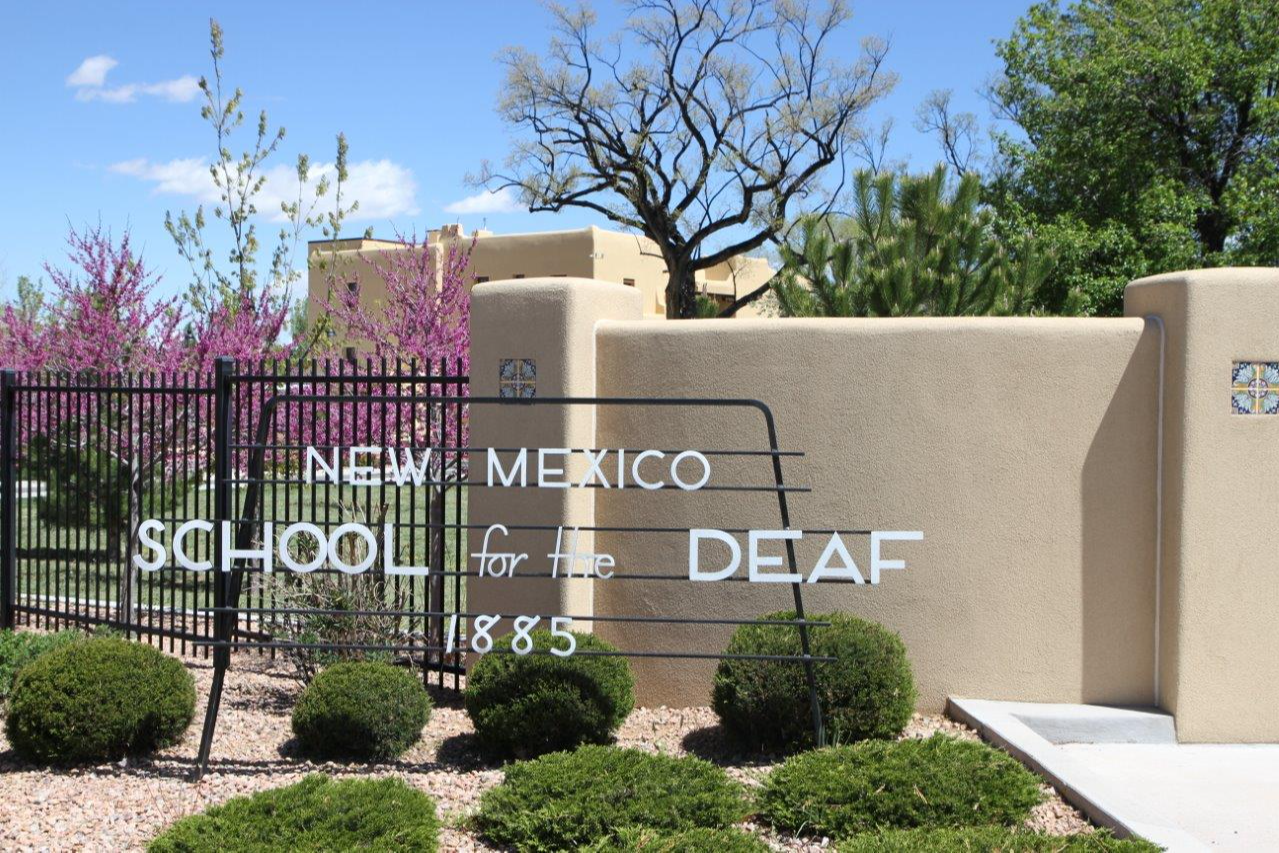 Work with a Purpose
NMSD is a special place, filled with diverse, engaged, and talented people who are committed to positively impacting our students, staff, and community.
At NMSD you can find new opportunities as your career develops from your first job out of school to looking to shift gears later on in your professional journey.
We welcome people of all backgrounds to join our diverse and amazing team of professionals who are making a difference in the lives of others every day.
Living in New Mexico
The New Mexico School for the Deaf is located in the historic and vibrant city of Santa Fe, New Mexico. Santa Fe is the oldest capital city in the U.S. and is a unique and diverse community with a rich blend of art and culture. The city offers plenty of restaurants, coffee shops, and parks with brilliant blue skies and 320 days of sunshine per year! It's a great place to live and work.
Although the main campus is in Santa Fe, we serve students and families throughout New Mexico, which is officially nicknamed the "Land of Enchantment."

Recently ranked the 12th best state to live and work, New Mexico is blessed with diverse forests, snowcapped mountains, beautiful desert landscapes and stunning sunsets. There are plenty of outdoor activities to enjoy including mountain biking, hiking, skiing, river rafting, golfing, and camping. The state is also well-known for its rich history in culture, museums, traditional as well as contemporary art, and cuisine that is distinct and delicious.